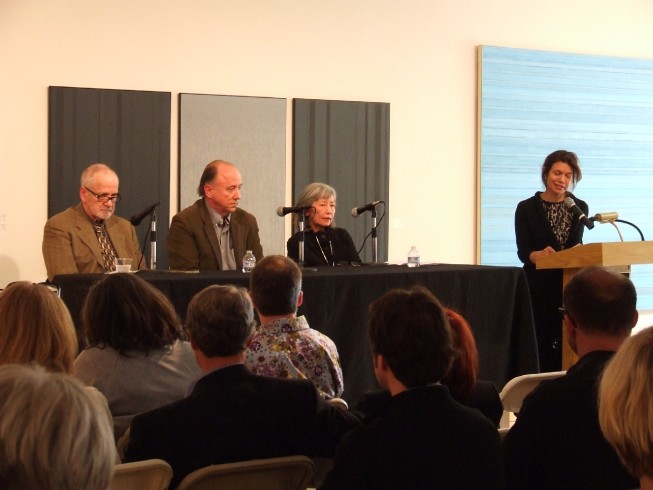 Last April, Greenhill's two-day NC Art Outreach Project posed a friendly challenge to North Carolina-based artists. We called for artist participation from anyone who wanted to share twenty works in a pecha kucha formatted presentation and receive critical feedback on their work. Here were some of the afterthoughts from those involved:
 "I thought you put together a wonderful program--it was focused, concentrated but not overwhelming. I thought it was very well done and I very much enjoyed it." –Lilly Wei, Panelist, NC Art Outreach Project
"The NC Art Outreach Project was what I'd call cheerfully grueling." –Peter Plagens, Panelist, NC Art Outreach Project
"And to say to all of you, I am honored to have been included in a group of artists as wonderful and diverse and real as you. I am wondering why I was petrified when it was such a gift." -Carolyn Nelson, Participant, NC Art Outreach Project
"I too enjoyed yesterday's event and seeing and hearing each artist. Rock on!" -Kenn Kotara, Participant, NC Art Outreach Project
On March 8 and July 26, 2014 from 2 to 4 p.m., we invite our North Carolina Artist Community to present 20 digital images that represent your current body of work. Please bring the image files on a CD. The images should be jpg files scaled to 150 dpi and about 5 x 5 inches in size. Our format will be pecha kucha, where you have 20 seconds to discuss each work. Notecards are welcome! Pre-registration is required.  Please register through our website - CLICK HERE.