GreenHill Celebrates 40 Years of Winter Show, North Carolina's Premier Survey Exhibition of Contemporary Art and Fine Crafts
Greenhill Center for North Carolina Art will present its 40th annual Winter Show holiday exhibition featuring works for sale by nearly 100 North Carolina artists in a beautifully installed survey exhibition of contemporary art and fine crafts, December 8, 2019 – January 15, 2020. 
"Ambitious in scope and always a highlight on cultural calendars, GreenHill's Winter Show inspires and excites through its diverse offerings and the wide-ranging, spectrum of North Carolina artists represented." noted GreenHill's Executive Director, Barbara Richter. "Through this show and all the vital work that we do, we're thrilled to be a gateway to the larger creative community and advance our rich cultural economy."
"Artists from Wilmington to Weaverville will be participating in this year's exhibition with over forty new artists joining returning artists to the show," explained GreenHill Curator Edie Carpenter.  "Winter Show elevates statewide art and artists by presenting an abundant selection of handmade works in all mediums exemplifying the high level of craftsmanship and creative expression concentrated in North Carolina."  
As in previous years, all Winter Show artists currently reside in North Carolina or have lived, studied or taught in the state. Half of the proceeds from Winter Show go directly to exhibiting artists. The other half funds GreenHill's exhibition and arts education initiatives.
Winter Show programming includes two of Greensboro's most popular holiday season events: On December 7, Winter Show opens with Collector's Choice where participants have a rare opportunity to meet and mingle with Winter Show artists, purchase great art, and enjoy a lively evening of food, cocktails and music. Tickets are $85 for members, $95 for non-members, and $95 at the door for everyone.  Tickets can be purchased online at http://www.greenhillnc.org/artist-tickets or by calling 336.333.7460. 
Winter Show's Public Opening takes place on December 8, from 2 – 5 PM, with a fun afternoon for the whole family. Visitors can enjoy holiday cookies and see the exhibition in a relaxed setting. Led by artist/educator Steven M. Cozart, student docents from Weaver Academy, a full-time performing and visual arts academy located in downtown Greensboro, will be giving presentations on artists and works featured in Winter Show.  Students research and interview artists and then compose brief introductions to their selected artists, giving them professional experience. GreenHill's studios will also be open for families to enjoy hands-on artmaking.
ABOUT GREENHILL CENTER FOR NORTH CAROLINA ART
GreenHill is located at 200 North Davie Street, in the Greensboro Cultural Center and across the street from the Steven M. Tanger Center for Performing Arts, scheduled to open in March 2020. GreenHill comprises 5000 square feet of contemporary art galleries, a museum shop, hands-on art studios for families and the Blue Nook Studio  gallery.  GreenHill engages a broad community of artists, adults and children through dynamic exhibitions and educational programs while providing a platform for exploration and investment in art. GreenHill is the only non-collecting organization dedicated to presenting, promoting and advocating for contemporary visual art and artists of NC. For more information visit www.greenhillnc.org
Participating Artists as of October 17, 2019:
Susan Abernethy, Burlington, NC
Margaret Agner, Bogart, GA
Elizabeth Alexander, Winston Salem, NC
Orr Ambrose, Charlotte, NC
Eli Arenas, Charlotte, NC
Alicia Armstrong, Asheville, NC   
Michael Barringer, Charlotte, NC
Nolan Baumgartner, Chicago, IA
Joseph Begnaud, Laurinburg, NC
Alexandra Bloch, Cary, NC
Natalie Boorman, Chapel Hill, NC
Elizabeth Bradford, Davidson, NC
Deborah Caliva, Wilmington, NC
Lee Casey, Asheville, NC
Jeffrey Cates, Winston Salem, NC
James Celano, Greensboro, NC
Myongsin Choi, Chapel Hill, NC
Jeffrey Clark, Pittsboro, NC
Victoria Clegg, Greensboro, NC
Margaret Cogswell, Asheville, NC
Josh Copus, Marshall, NC
Chris Craft, Charlotte, NC
Hayley Davison, Asheville, NC
Carolyn de Berry, Greensboro, NC
Susan Dewsnap, Auburn, ME
Suzanne Dittenber, Asheville, NC
Courtney Dodd, Penland, NC
Terri Dowell-Dennis, Winston Salem, NC
Jessica Dupuis, Raleigh, NC
Hillary Fayle, Richmond, VA
Richard Fennell, Whitsett, NC
Mark Flowers, Alexander, NC
Andie Freeman, Raleigh, NC
Lisa Gluckin, Bakersville, NC
Francisco Gonzalez, Charlotte, NC
Jim Gottuso, Floyds Knobs, IN
Onay Gutierez, Raleigh, NC
Jenn Hales, Raleigh, NC
Bill Hall, Arden, NC
Scott Harris, Greensboro, NC
Hilary + Michael Hatch, Weaverville, NC
Roshawn Hill, Greensboro, NC
Doreen Jakobs, Durham, NC
Carmella Jarvi, Charlotte, NC
JJ Jiang, Cary, NC
Daniel Johnson, Seagrove, NC
Bill Jones, Greensboro, NC
Jamie Kirkpatrick, Golden, CO
Michael Kline, Bakersville, NC
September Krueger, Wilmington, NC
Phil Link, Greensboro, NC
Po Wen Liu, Jamestown, NC
Monique Luck, Pineville , NC
Andrew McCarn, Lexington, NC
Kimberly McCarthy, Iowa City, IA
Matt Micca, Greensboro, NC
Jennifer E Miller, Hillsborough, NC
Jeremiah Miller, Belews Creek, NC
Clarence Mills, Charlotte, NC
Gretchen Morrissey, Durham, NC
Chieko Murasugi, Chapel Hill, NC
Vanessa Murray, Carrboro, NC
Bayle, Owens, Seagrove, NC
Ronan Kyle Peterson, Chapel Hill, NC
Teresa Pietsch, Bakersville, NC
Vince Pitelka, Chapel Hill, NC
Bernadette Potts, Summerfield, NC
Jason Probstein, Asheville, NC
Scott Raynor, High Point, NC
Barry Rhodes, Marshall, NC
Dick Roberts, Wilmington, NC  
Peter Roux, Asheville, NC
Alejo Salcedo, Atlanta, GA
Savannah Scarborough, Carrboro, NC
Valerie Schnaufer, Spruce Pine, NC
Galen Sedberry, Burnsville, NC
Adam Sensel, McLeansville, NC
Jennifer Sigmon, Spruce Pine, NC
Susie Silver, Cary, NC
Leah Smith,  Mebane, NC
Nill Smith, Charlotte, NC
Liz Steiner, Greenville, NC
David Stuempfle, Seagrove, NC
Paul Sumner,  Greensboro, NC
Amanda Taylor, Burnsville, NC
Ann Tilley,  Julian, NC
Derek Toomes, Raleigh, NC
Tim Turner, Linville, NC
Christina Tyler, Winston Salem, NC
Tara Underwood-Wright, Asheville, NC
Betsy Vaden, Chapel Hill, NC
Holland Van Gores, Asheville, NC
Emily VanderMey, Marshall, NC
Donna Wojek Gibbs, Greensboro, NC
Yunnie Yang, Asheville, NC
Adele Yonchak, Charlotte, NC
Kurt Yun, Asheville, NC
PRESS IMAGES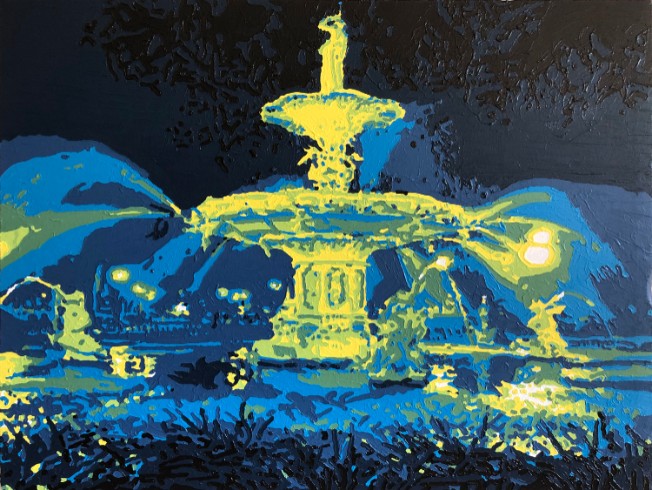 Adam Sensel, Thankful for Forsyth Sprites, 2019, oil on canvas, 48 x 36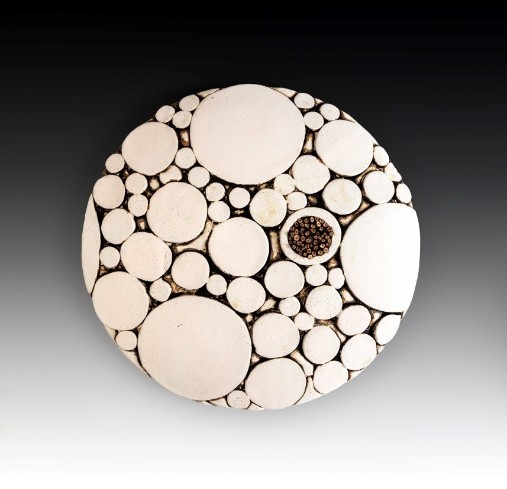 Valerie Schnaufer, Round Dome with Wood, 16 x 16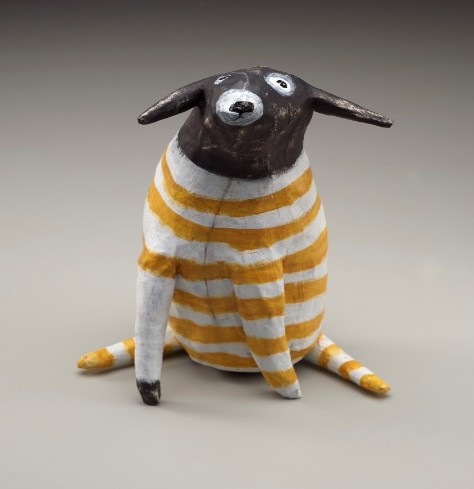 Margaret Couch Cogswell, Doug, 2019, paper mache, 12 x 8 x 7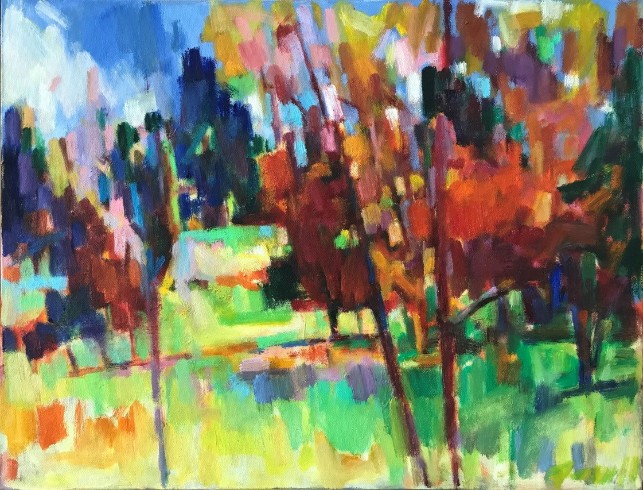 Richard Fennell, Cedars with Pond, 2019, oil on canvas, 16 x 20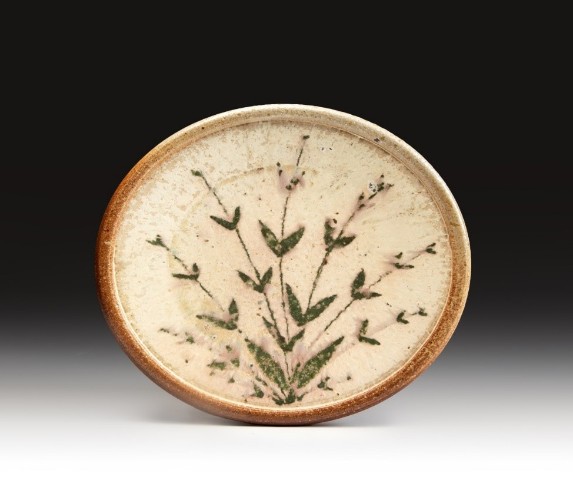 Galen Sedberry, Plate, 2019, wood fired stoneware, 1 x 10 x 10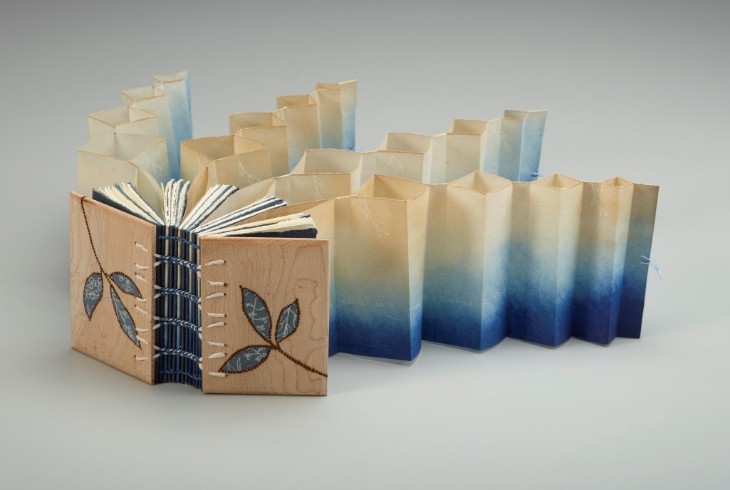 Kim McCarthy, From Winter to Spring, 2018, handmade book, 4 x 11 x 11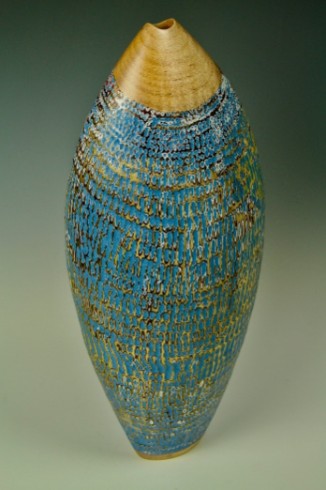 Holland Van Gores, Rise from the Deep, maple and milk paint, 15"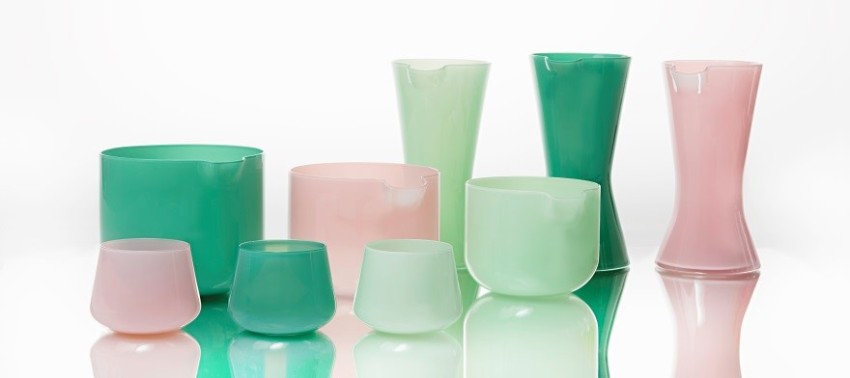 Courtney Dodd, Little Dipper Production Line